We pride ourselves in working with a wonderful local baker in Puerto Vallarta for all of our delicious wedding cakes and dessert table presentations.  Our pastry chef uses only the freshest ingredients and delicious ripe local fruits for his decadent desserts and cakes.  Their cakes are absolutely delicious and their Dessert Table displays are breathtakingly beautiful not to mention how great they taste…
As a crowning touch, that last sweet bite will remain in everybody's mind.
The crowning touch to all wedding dinners is the wedding cake and dessert table because the last sweet bite will remain in everybody's mind!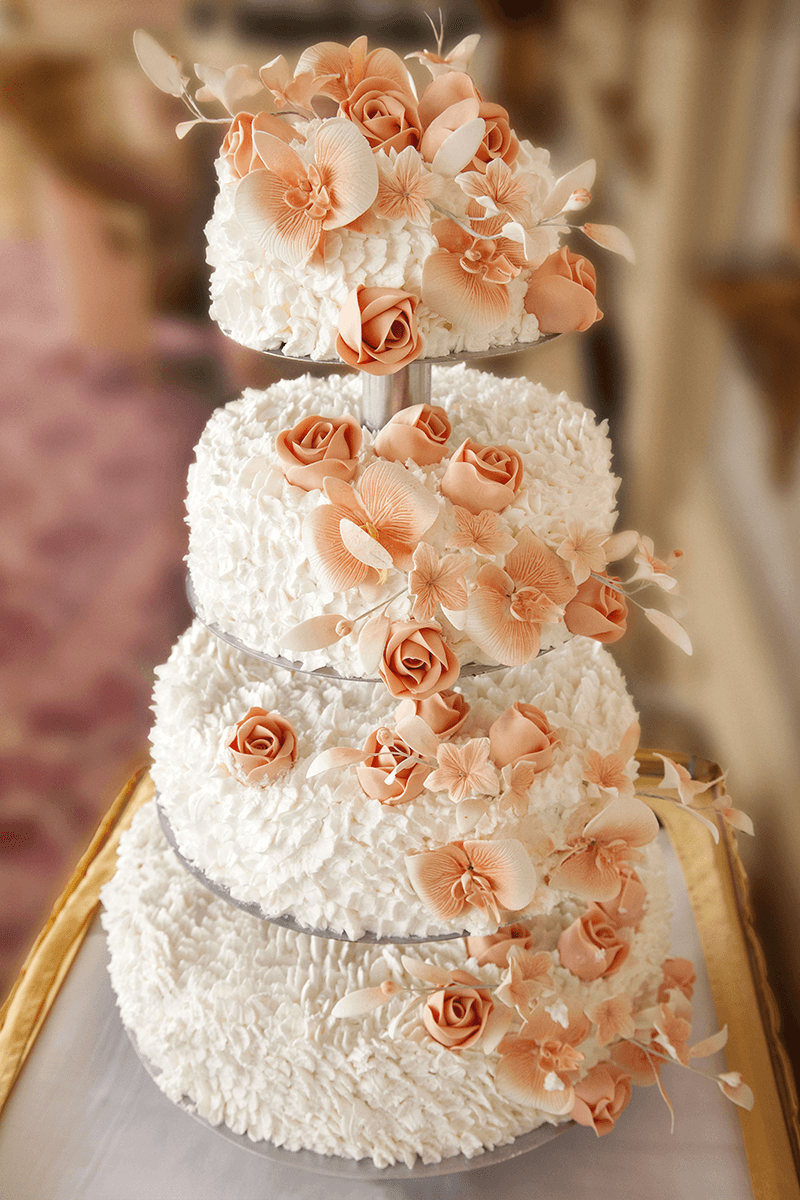 Choose from among heavenly flavors of vanilla, tropical fruits, coconut, passion fruit, almond, chocolate, hazelnut, pecan, tres letches or carrot cake.
Frosting can be decorated with fresh flowers, sea shells, chocolates, laces, etc.
A chocolate fondue with delicious bites of fresh pineapple, strawberries and apricots might be another choice to consider with your wedding cake.